The Mission
Young & Athletic is for anyone who pushes themselves, mentally & physically,
to achieve their athletic goal.
By inspiring and motivating human-beings across the world,
Young & Athletic dedicate themselves to support all the athletes in their journey.

---
The Company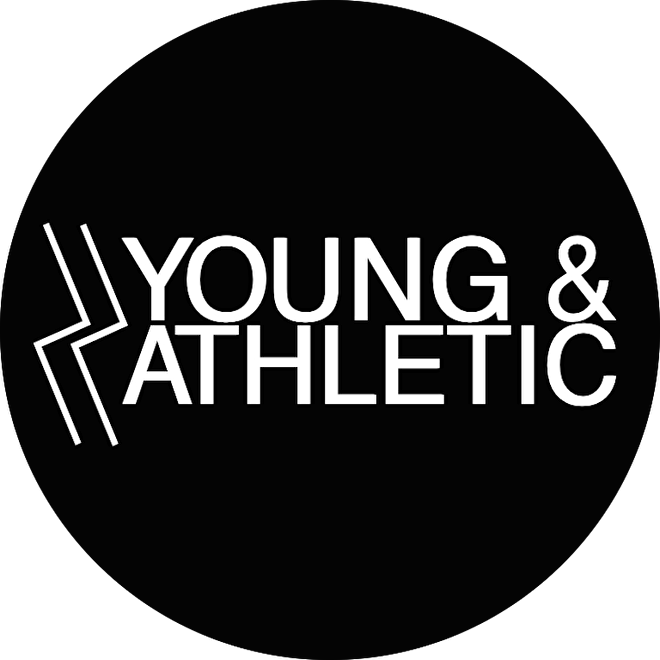 Young & Athletic is located in one of the city's most beautiful city a the coast, The Hague. The company started selling sportswear and sports accessories in the summer of 2018. This new sportsbrand is driven by supporting all athletes, not just the athletes in The Hague, but for every athlete in the world. This is because we believe thatbsports has advantages for everyone, such as: strengthens your bones, improves brain function, you get more energy from it, it detoxifies your body and your heart becomes stronger.

With this brand you don't only buy a sport article, but you show that you are behind the idea that every individual should have the opportunity to exercise and challenge themselves on a athletic level.
''Stay Young Be Athletic''
- Y & A -
---
The Community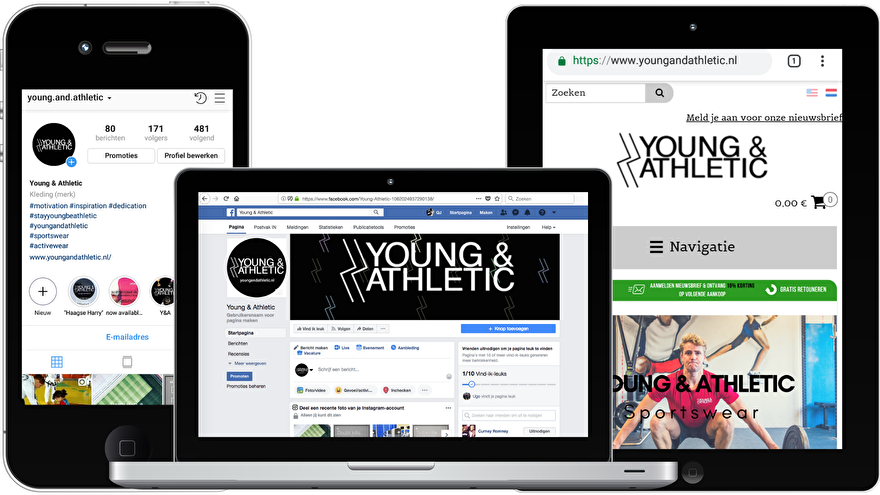 #fortheathleteinyou #stayyoungbeathletic #lovethejourney #komtdoortheshirt #youngandathletic
Y & A is for the athlete in you. People do not like to say about themselves that they are young or athletic. You know the saying age is just a number or you are as young as you feel, well Young and Atheltic thinks so too. By exercising you feel more vital, younger and increase your athletic ability. This brand is for top athletes and recreation athletes of all ages. Young and Athletic believes that if you can set a athletic goal and push yourself to achieve these goal, then you are an athlete. Do you like sports or do you support that everyone should be able to exercise?
Join our community at Facebook, Instagram or subscribe for the Newsletter
---
We believe that everyone in the world should have the opportunity to play sports, especially children, because sports gives them the chance to discover new things and also themselves. That is why we support the charity RIGHT TO PLAY. Each month a precentage of the proceeds of the sport articles is donated to this beautiful organization, to give children in Africa, Asia and the Middle East more the chance to exercise. RIGHT TO PLAY not only ensures that children have the opportunity to play sports, but they also teach them how to live with Peaceful Communities, Quality Education, Gender Equality and Child Protection.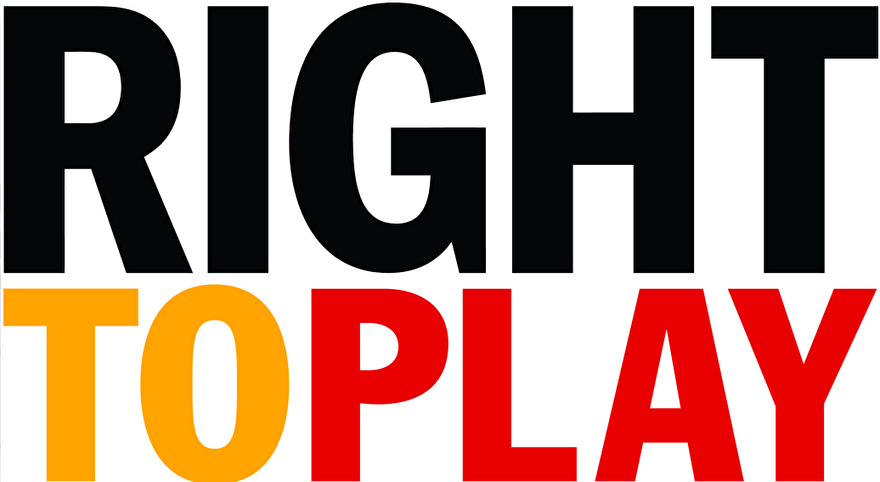 ---
Owner of Young & Athletic sportswear
My name is Quincy-Jilo Romney and I am the founder of the sports brand '' Young & Athletic ''. Because of my background as Sports & Exercise Coordinator and Sports marketeer and my fascination with all sports, I decided to start this brand. My goal is not only to create a brand with a sporty look, but also one that motivates older people and children to exercise.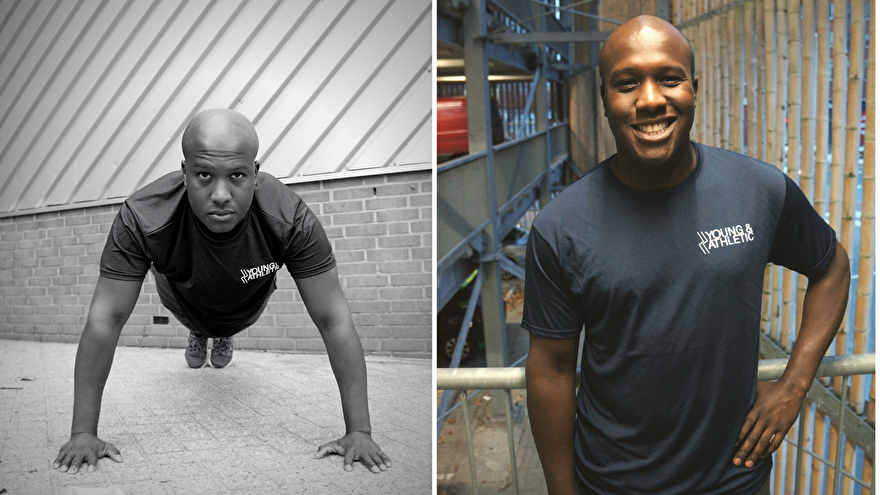 ''The harder it is the more it's worth''
I love practicing, organizing and watching different kinds sports. During the Olympics, I enjoy the athletes who go to extremes to win. My interest in sports is so wide that I follow the skaters on the ice to the cyclists racing across the mountains of France.

My own history lies in martial arts, Taekwondo. I practiced this sport intensively from the age of 5 to the age of 20, taking part in national and international tournaments. Through this sport I made friends, traveled a lot and got to know myself. I have taken so much pleasure from participating in sports that it has really become a part of me. Nowadays I still do running, fitness, snowboarding and basketball, all on recreational level. I am grateful for my experiences through sport. I think everyone should have the opportunity to enjoy the benefits that sport has to offer. This brand stands for, that everyone should have the chance to pick and taste the fantastic fruits of sport.